Welcome to Dr. Satish Erra's Homeopathy Clinics in Kothapet, Hyderabad, where we strive to provide holistic and personalized natural healthcare solutions. Dr. Satish Erra is a highly skilled and compassionate homeopathy doctor who is dedicated to enhancing your well-being through natural and effective remedies.
At our clinic, we believe in the principles of homeopathy, which views each individual as a unique entity with their own set of physical, mental, and emotional characteristics. Our homeopathy doctor takes the time to understand your specific symptoms, medical history, and lifestyle factors, allowing for a thorough assessment and tailored treatment plan.
With 13+ years of experience and a deep understanding of homeopathic remedies, our doctor combines traditional wisdom with modern research to offer the most appropriate and safe treatment options. They are committed to addressing the root cause of your health concerns rather than merely alleviating symptoms. By promoting the body's inherent healing abilities, our homeopathy doctor aims to restore balance and vitality to your life.
Our Homeo Clinic in Kothapet, provides a warm and welcoming environment, where you can feel comfortable discussing your health issues openly. We prioritize patient education and empowerment, ensuring that you have a clear understanding of your condition and the treatment plan. Our doctor will guide you through every step of the process, answering your questions and providing ongoing support.
Whether you are seeking treatment for chronic ailments, acute conditions, or simply looking to enhance your overall well-being, our homeopathy doctor is here to help. By embracing the gentle yet powerful principles of homeopathy, we strive to promote long-lasting health improvements and an improved quality of life for each and every patient.
Visit our clinic and experience the benefits of homeopathy under the expert care of our dedicated homeopathy doctor. We look forward to assisting you on your journey to optimal health and wellness.
Book An Appointment
Please drop your details! We will call you back and schedule an appointment for you.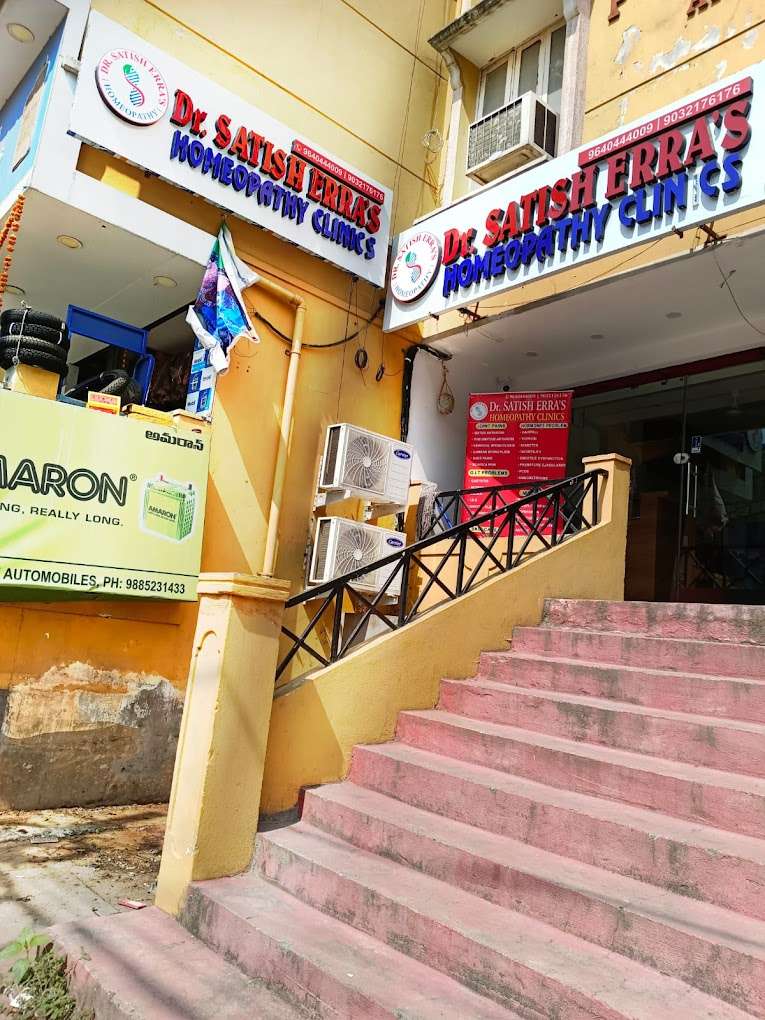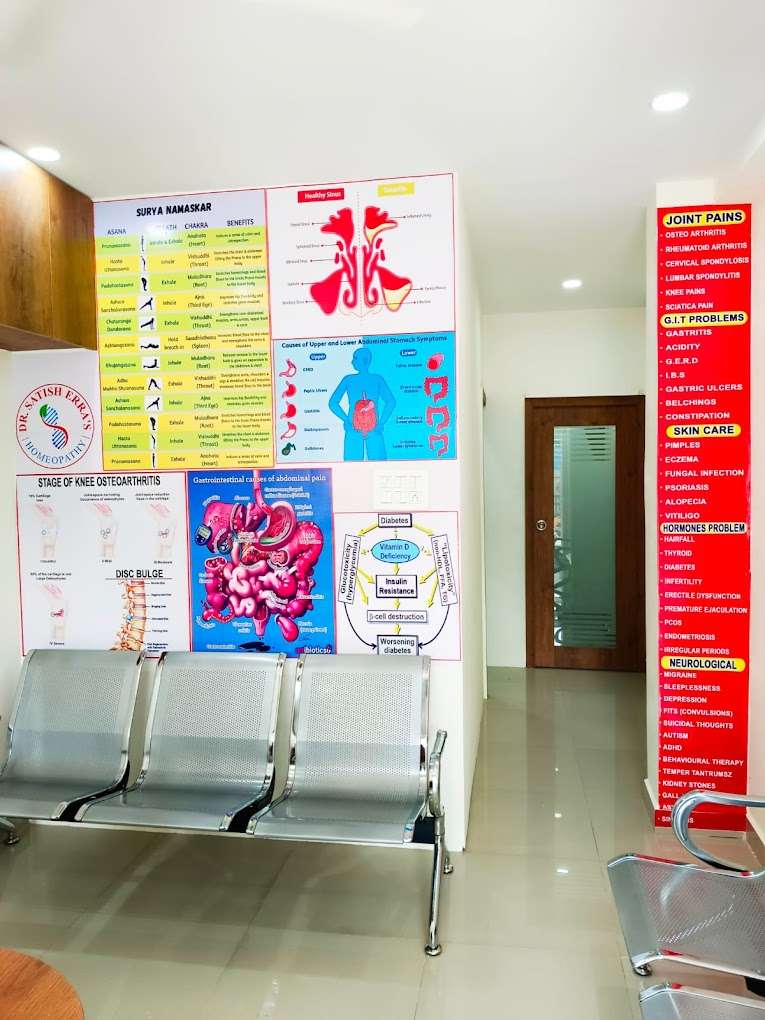 Dr. Satish Erra's – Kothapet Route Map
Munender Egam
September 17, 2022.
My family doctor
AMULYA BELAGAPU
September 2, 2022.
Very good treatment. 4 members of our family taken treatment for different types. They are totally cured and satisfied..
Sowjanya Reddy
August 19, 2022.
"Kind and soft way of understanding the patients is the primary medicine" I have experienced it . Thanks to Dr. Satish Erra
Goli Navya
January 18, 2022.
I am a mother of two kids ( 4 years and 1 year)and we visit the clinic for our children health care. Recently my children suffered with high fever 104 and above, Dr.Satish Erra took good care of our children and with the help of homeopathy medicines fever got reduced within 2 days. Even the doctor helped us to solve Milk intolerance problem of my baby when he was 4 months old with homeopathy medicines. Thank you Dr.Satish Erra and staff for being with us in our tough times. Best for child care.
Rajesh Kumar
December 19, 2021.
Any disease homeopathy will be good and the doctor here are really good
ilyas Hameed
September 12, 2021.
Is it good for hair fall treatment?